A debate that flares up every year at this time is whether it's safe to swim in your favourite lake.
Porcupine Health Unit public health inspector Kaitlin McCaw says all you'll get from PHU is if testing comes back clean, swim at your own risk of becoming ill.
"We can never say that any lake is safe for swimming, just because water flows," McCaw states. "So that's why every week, we go and we do beach sampling."
Higher ecoli levels can happen at any time, especially after heavy rain and wind, so McCaw says the result is from the latest testing.  If the level is high, a sign will be posted at the affected beach… as well as on the health unit's Beachwise web page. She also emphasizes that any advisory can only be based on latest water sampling, and the water condition can change without notice.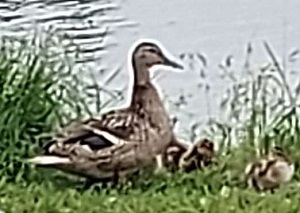 Another factor is birds and aquatic life.
"Birds do carry bacteria. They unfortunately also defecate as well, which can also cause high levels of ecoli, which is what we are testing for."
The risks of ecoli infection are also listed on the web page.