The return of Cochrane Summerfest happens this August in Cochrane, after a two-year hiatus.
The festival is always a big attraction for residents across the area including Kapuskasing.
Director of community services Jason Boyer says it's August 12th to 14th at the Commando Pavilion and Park.
Most of the focus is on Saturday the 13th,  and a lot of live music.
"Angelo Paquette is opening in the afternoon," Boyer says, beginning the list of performers. "We have the Poets down there, Cory James Mitchell Band, Lemon Cash and then our co-headliners are River Town Saints and our very own Mitch Jean."
Jean's band includes Kapuskasing musician Marc Desilets.
The music runs from 3:00pm until 1:00am.  Boyer says kids' attractions are still being solidified.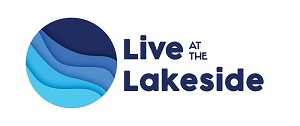 The night before that is "Live at the Lakeside", highlighting up and coming musicians and performers.
"They can just reach out to our Facebook page or to the [email protected] email address," says Boyer.  Let us know that you're interested in playing on the Friday night and we'd love to hear from you and get you lined up to play for a half hour or so."
Volunteers and sponsors can get involved the same way on the Facebook page or via email.