Northern College is getting about $2.1-million in capital funding from the province.
MPP Norm Miller announced the grant Wednesday, on behalf of colleges and universities minister Ross Romano. Almost $270,000 is from the equipment renewal fund.
"Some of this funding will be spent on new welding equipment for a robotic welding cell," said Miller. " And welders are in high demand in Northern Ontario so I'm pleased to see this investment in the welding program."
Some of the money also goes to Northern's veterinary program.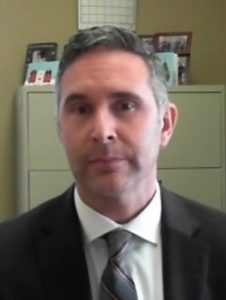 Northern's vice-president of corporate services, Mitch Dumas says part of money for facilities renewal will go a long way for infrastructure improvements.
"We plan on completing necessary roofing updates at our Timmins campus and allocating a large portion, roughly 60% of the funds to our Kirkland Lake campus in order to complete some exterior upgrades to the campus brick façade."