Don't book a ticket yet, but the province says progress is being made towards reinstating passenger rail service in the North.
While releasing her government's northern transportation plan, minister Caroline Mulroney said her ministry's making progress on the passenger rail, "Including finalizing an initial business case for rail services between Toronto, North Bay, Timmins and Cochrane."
Mulroney reiterated that train service is critical for Northerners for things like health care.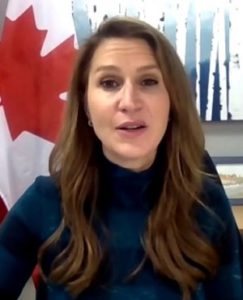 The transportation plan also features $625-million for highway improvements. Mulroney says it will create almost 44-hundred direct and indirect construction jobs. And there's a pilot snow-clearing project being launched on the Highway 11-17 corridor.