The biggest ski hill in our region, on the western end of Timmins, will no longer be known as Kamiskotia Snow Resort.
"We'll now be known as Mount Jamieson," says president Cameron Grant, as he notes that Mount Jamieson is the actual name of the hill, and fits in well with the organization's planned direction.  "If we're really looking at moving this hill towards a 365-day operation, simply removing 'Snow' from 'Kamiskotia Resort' would not suffice."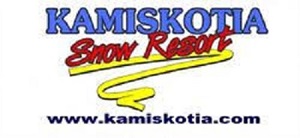 There's already been an uptick in weddings, events and conferences in the off-season – another moniker that the board's aiming to make obsolete.
"And so looking to using the natural landscape of the hill to pursue things like hiking and mountain biking and fat biking and all of that good tuff can only seek to enhance the hill's viability," Grant outlines.
Expect that activity to begin in the spring.  For now, the ski hill opens Saturday, with five or six major runs on the Skyway side.