More funding from the province is allowing the Cochrane District Emergency Medical Service to expand its five-year-old community paramedicine program.
It's aimed at keeping seniors healthy in their own homes, keeping them out of emergency rooms and long-term care.
Paramedic chief Jean Carriere says one aspect of it is remote patient monitoring.  The patient has the equipment at home, registering vital signs. It's monitored remotely, with an ambulance or visiting paramedic responding when necessary.
Carriere says one particular client proves the value of it.
"And since they had gone on our remote monitoring program with the follow-ups and with the home visits," he relates, "they went from one year going to the hospital up to 65 times, they went to calling the ambulance twice (the next year)."
Carriere remarks on the significant overall impact, considering that was one single patient.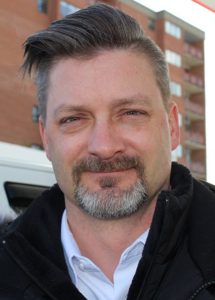 There's also one particular seniors' apartment building where medics host health clinics.  At one time, they were answering ambulance calls there about 100 times a year, most resulting in trips to the ER.
"We were able to demonstrate year-over-year that just by hosting our clinic that we were able to reduce the call volume at that one facility or in that one building by half," says the chief.
Funding for community paramedicine comes from the provincial government.  Cochrane District has been doing it for five years, and will use the money to expand its reach.  Hiring is now underway.