As Ontario battles COVID-19 with Christmas approaching, a concept we've been hearing about the last six months or so is officially gone.
"There's been an elimination of the idea of a bubble or a social circle," says Porcupine Health Unit medical officer of health Dr. Lianne Catton. She says to make it through the holidays without spreading the coronavirus, we should maintain and limit close contacts to family.  If you live alone, you can join one other household.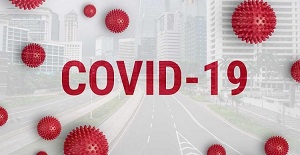 In its place, Catton's urging us to restrict close contacts to our own households.  If you know someone who will be alone, it's okay to invite them to your home.
And the doctor recommends trying to reduce the risks of extended visits at the time of year that usually features large family gatherings.
"So virtual opportunities, outdoor opportunities, ensuring masking and distancing is part of that and hand washing, all of those things," she explains.
All of that is intended to prevent an explosion of new COVID-19 cases as 2021 arrives.