An upside from the COVID-19 pandemic for Northern Ontario could turn out to be people moving here from the south, now that they can permanently work from home.
Iroquois Falls realtor Lauren Zieminski says that a month or so ago, she started getting a lot of general questions – mostly from the Greater Toronto Area – about available properties.
Remote workers need reliable high-speed internet, so that's a drawback to rural properties.  Not so much for homes in town.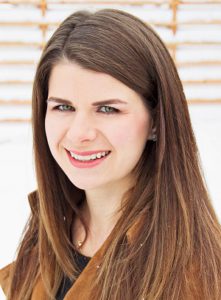 "And actually, I have friends of mine who just relocated here from Toronto," Zieminski states.  "They purchased a house here, they were renting in Toronto, gave their notice, moved here and they're living right in town and so far, really enjoying it."
Among advantages are a lower cost of living; lower home prices, and mortgage rates that are headed down, according to Zieminski.
"I mean you get a little more space to move around and live a normal life as opposed to being in the crowded city during the pandemic," says the realtor.
Zieminski foresees huge potential for not only selling existing homes, but new construction.  She says people can sell their high-priced Southern Ontario homes, buy land and build up here.