United Way North East Ontario has sprung into action with what it calls "local love in a global crisis."
Regional manager Jennifer Gorman says it's established a community response fund to help our most vulnerable people stay healthy.
"Many individuals are facing hardships during this unprecedented time," she points out, "and people are living in poverty.  The fund will be for registered charities that are seeing an impact because of COVID-19."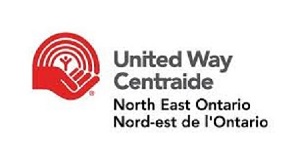 Gorman adds that right now, the fund will work with agencies that provide life essentials such as food.  Depending on how long the coronavirus crisis lasts, it can help mitigate other impacts that arise at those agencies.
"We also don't know how long this may go on and what impacts it may have on agencies.  There may be many different reasons why COVID will affect agencies.  Right now, of course, we're looking for the emergency response and the essential pieces."
How much it can help depends on donations.  You can contribute online through United Way North East Ontario.