Northeastern Ontario's first confirmed COVID-19 case is a man from Sudbury who was at the Prospectors and Developers Association convention earlier this month.  An estimated 25,000 people were there, including the usual large contingent from Porcupine Health Unit territory.
Medical officer of health, Doctor Lianne Catton says not to panic… because that's not necessarily cause for increased concern.
"Now that they're home, we want those people to monitor themselves for potential signs and symptoms," she advises.  "Potential symptoms include a cough, a fever and/or difficulty breathing.  And we're asking them to monitor for these symptoms for 14 days from the end of the time at the conference."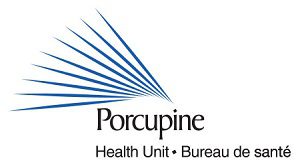 "Should anyone get symptoms within those 14 days who did attend the convention, we ask that they self-isolate.  So that means stay home and stay put and to call their health care professional or to call the Porcupine Health Unit to make arrangements to be assess and for potential testing."
The same applies to anyone with those symptoms.
Catton says the best advice for everyone is still prevention: washing hands often, not touching your face or eyes, sneezing or coughing into your sleeve and stay home if you're sick.