Highly potent opioids have shown up the Sudbury area, causing a rise in overdoses. Here in Porcupine Health Unit territory, they're nothing new, and the unit is continuing its proactive approach.
Public health nurse Patrick Nowak says there are always potent substances up here.  Fenatanyl and carfentanyl, for instance, were confirmed to be in our region last year.
"So we always stress to people who use and their friends and family that any substance that they might use have these potent opioids in them and to take general precautions prior to using them," he says.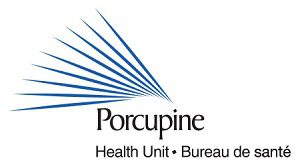 Nowak adds that anyone who illegally uses any type of opioid should assume that it contains fentanyl or carfentanyl.
"It's odorless.  It's taseteless.  It's colourless, which allows anybody to possibly cut these substances with these opioids."
Nowak is resigned to the belief that such drugs will always be available.  He reinforces the advice to never use them when you're alone, and to ensure there's a naloxone kit nearby, in case you overdose.