When teachers aren't on picket lines, they're on a work-to-rule campaign to pressure the government to strike a deal.
That affects report cards, among other things.
English public school board director Lesleigh Dye says elementary report cards will not be sent home as scheduled this month.
"Our teachers are submitting the marks for the courses that they're teaching the students," she says.  "However, report cards are far more fulsome than that.  They include anecdotal comments as well as learning skills.  So at this time, we are not sending report cards home."
Dye says you can get that information by contacting the teacher.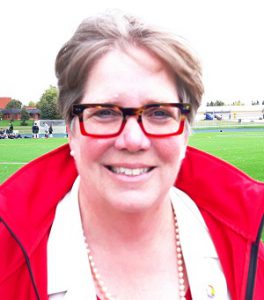 As for English public high schools, teachers are inputting marks, but no comments.
"From our perspective, that's not a fulsome report card," remarks Dye, "but it certainly gives parents a sense in terms of marks where their high school students are progressing."