Paramedics across Cochrane District are taking no chances with the possibility of coronavirus arriving here.
Emergency Medical Services chief Jean Carriere says they're wearing protective equipment similar to what they do during an influenza outbreak.
"You might see the paramedic showing up wearing a gown," he explains.  "They're obviously always wearing latex type gloves and eye protection."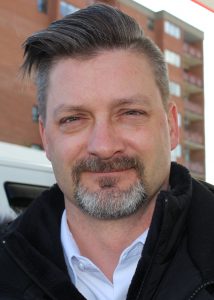 They're also disinfecting ambulances after every call, all meant to protect them from contracting the virus and passing it on to their patients and other people.
9-1-1 dispatchers are also asking several questions of anyone calling complaining of symptoms of the flu or an associated illness.
"They've implemented that over the weekend," says Carriere.  "They're asking specific questions in regards to travel and locations and maybe where the people have come from before they became ill."
That way, Carriere points out, paramedics know what they're dealing with before they pick up the patient and are wearing proper protective equipment.