The medical officer of health for the Porcupine Health Unit says it's not time to panic about coronavirus in our region.  But Doctor Lianne Catton says it's wise to be cautious.
She says the health unit is always prepared for such a situation, and is part of daily contact with federal and provincial health authorities as well as local health care partners about this latest bug.
She advises you to reinforce practices recommended during any cold and flu season.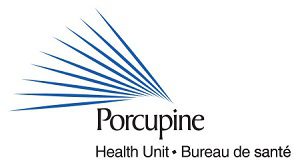 "And this includes good hand hygiene: washing your hands, people not touching their faces or mouths until they've washed their hands;" Catton states, "coughing or sneezing into one's sleeve or into a tissue; as well as staying home if ill and avoiding those who are ill, unless medical care does need to be sought."
Catton adds that you should beware of less than reputable sources of information on the internet about the respiratory virus.
"Because at times like this, we often see social media being a source of some misinformation and so ensuring that we're checking reputable sources, local public health units are sharing information, as well the Ontario Ministry of Health is updating a web site daily with information that the public can access and would be important to be aware of."