A dead owl found in Porcupine Health Unit territory late this past fall has tested positive for West Nile Virus.
West Nile is transmitted to birds and humans by infected mosquitos.
Health inspector Kaitlin McCaw says it gives the health unit a head start on its annual precautions about West Nile.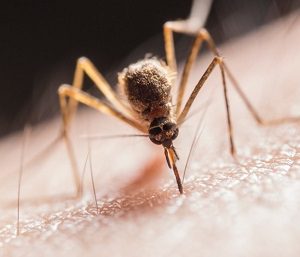 "Because of this new information, we'll be pushing a little bit more because we haven't had a positive bird or mosquito pool since 2006," she notes.
So McCaw's issuing the same warning that usually waits until spring, about avoiding the virus.  It also applied to anyone going south on a winter vacation.
"Just something to keep in mind of wearing light coloured clothing with long sleeves, pants and socks, avoiding dusk and dawn when mosquitos are more active, and using insect repellent that contains Deet," the health inspector advises.
McCaw says West Nile is rarely severe in humans and resembles a mild flu.  There is no vaccine against it.