When high school teachers go on strike for the day next Wednesday, English public elementary students will also have the day off.
DSB-1 chairman Bob Brush says that's because 185 workers in the elementary schools belong to the high school teachers union.  They are child and youth workers, early childhood educators, educational assistants, and indigenous student advisors.
If elementary teachers at any school encounter a picket line, Brush is instructing them to ignore it.
"We would expect them to cross it and go into the building and they would be doing personal professional development for the day," he states.
The chairman knows that they're unionized, too, but they're under contract, and are expected to go into work.
"They can refuse it," Brush says, "but they won't be paid then for the day."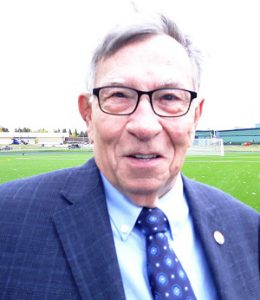 Contract talks between the OSSTF and the province are scheduled for Saturday through Tuesday.  Brush says it's imperative that they come to a resolution.
"If this is Stage 2 of the labour action, then it could have even a greater impact if they decide to escalate and go to other measures."
Those "other measures" would likely be a full-on strike.  The first stage – work to rule – began earlier this week.