Timmins-James Bay MP Charlie Angus points out that the Cochrane Polar Bear Habitat – which is in danger of closing – is not only a tourist attraction.  It's what he calls a world-class facility doing important research on polar bears and climate change.
"I understand that the town is facing financial difficulties with the facility," Angus acknowledges, "but we really need across the Northeast to work together to ensure this facility continues to do its really vital work."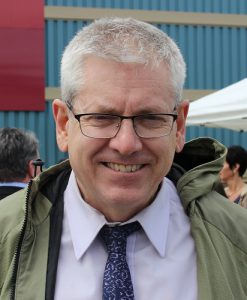 As he said he would on election night last month, Angus says he's been working with the Habitat on plans to build partnerships and look at making it sustainable in the long term.
"I think if any other region of the country had the Polar Bear Habitat, they would be promoting it as a national centre of excellence," comments the New Democrat.  "We need, across the north, whether you're in Timmins or whether you're in Kirkland Lake or wherever, to recognize that this is really a jewel in our region and we really need to come together to work."
Angus pledges to work with Habitat supporters, municipalities, the province and whatever stakeholders he can get to the table to save the facility.